Here are 21 favorite quotes to fuel your leadership development in 2021. I hope they'll serve as a reminder of all that's possible when you identify, embrace, and amplify your authentic leadership strengths.
If you aspire to play big, lead boldly, and make sh!t happen, bookmark this page! I'll be here, cheering you on, as you go boldly in the direction of becoming the leader you were meant to be. 
21 Leadership Quotes to Fuel You in 2021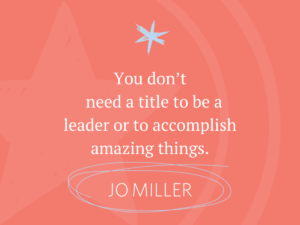 You don't need a title to be a leader or to accomplish amazing things.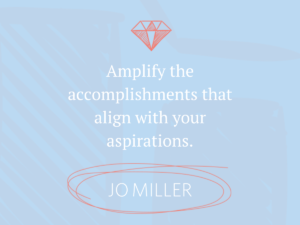 Amplify the accomplishments that align with your aspirations.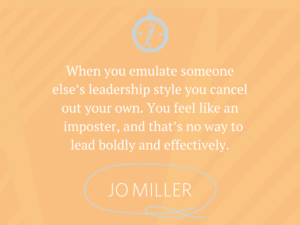 When you emulate someone else's style you cancel our your own.
You feel like an imposter, and that's no way to lead boldly and effectively.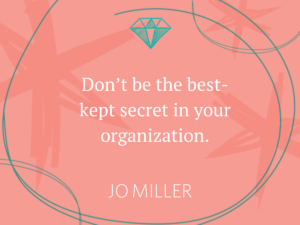 Don't be the best-kept secret in your organization.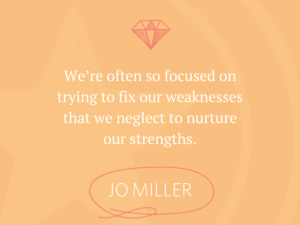 We're often so focused on trying to fix our weaknesses that we neglect to nurture our strengths.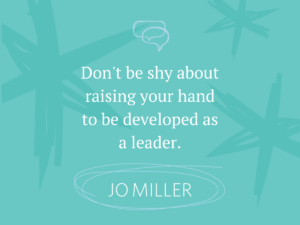 Don't shy about raising your hand to be developed as a leader.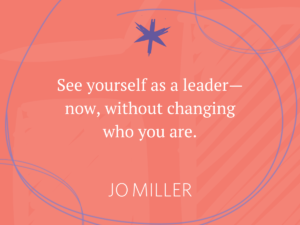 See yourself as a leader—now, without changing who you are.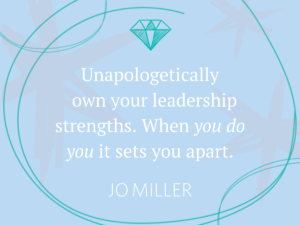 Unapologetically own your leadership strengths. When you do you it sets you apart.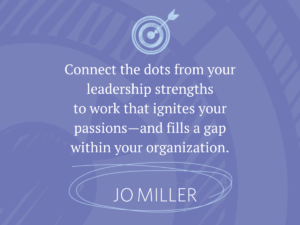 Connect the dots from your leadership strengths to work that ignites your passions and fills a gap within your organization.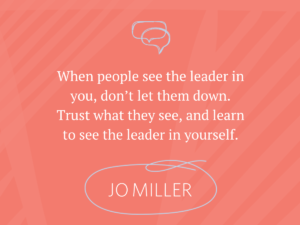 When people see the leader in you, don't let them down. Trust what they see, and learn to see the leader in yourself.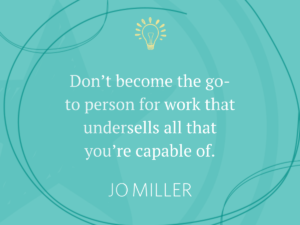 Don't become the go-to person for work that undersells all that you're capable of.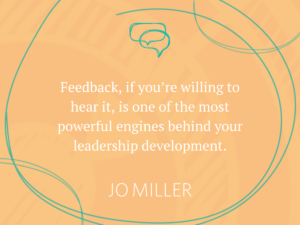 Feedback, if you're willing to hear it, can be one of the most powerful engines behind your leadership development.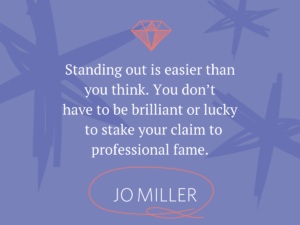 Standing out  is easier than you think. You don't have to be brilliant or lucky to stake your claim to professional fame.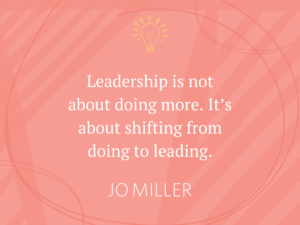 Leadership is not about doing more. It's about shifting from doing to leading.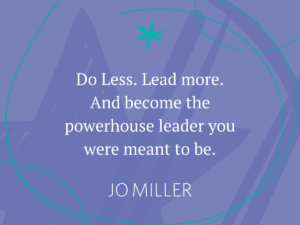 Do less. Lead more. And become the powerhouse leader you were meant to be.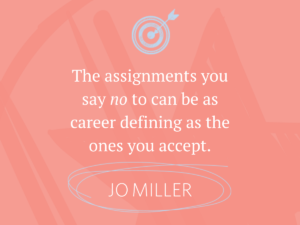 The assignments you say no to can be as career defining as the ones you accept.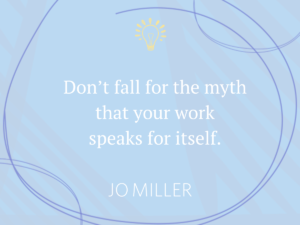 Don't fall for the myth that your work speaks for itself.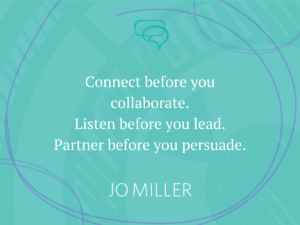 Connect before you collaborate. Listen before you lead. Partner before you persuade.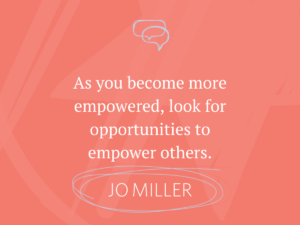 As you become more empowered, look for opportunities to empower others.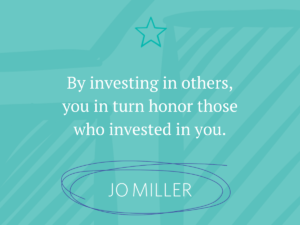 By investing in others, you in turn honor those who invested in you.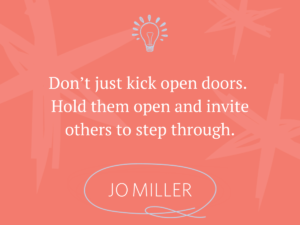 Don't just kick open doors. Hold them open so others can step through.
These 21 leadership quotes are adapted from Woman of Influence: 9 Steps to Build Your Brand, Establish Your Legacy, and Thrive (McGraw-Hill) by Jo Miller. Get a free chapter here.